The Pacific Arts Movement (Pac-Arts) will present its 16th Asian Film Festival from November 5 to 14.  The JSSDT will co-present the film "Love & Peace"  by Shion Sono (See the synopsis below.), on November 9,  6:00pm at UltraStar Mission Valley.  Festival schedules and buy advance tickets at pac-arts.org.
In the summer of 2015 in Tokyo, Japan. Ryoichi dreamed of becoming a punk rocker when he was younger, but became a timid salaryman at a musical instrument parts company. He has feelings for Yuko, but he can't tell her how he feels..

One day, he has a fateful meeting with a turtle on the rooftop of a department store. He names the turtle Pikadon and he adores it, but his co-workers laugh at him. Ryoichi throws Pikadon into the toilet. He regrets what he did. The turtle though goes through sewerage and meets an old man who lives in the underground. Something then happens.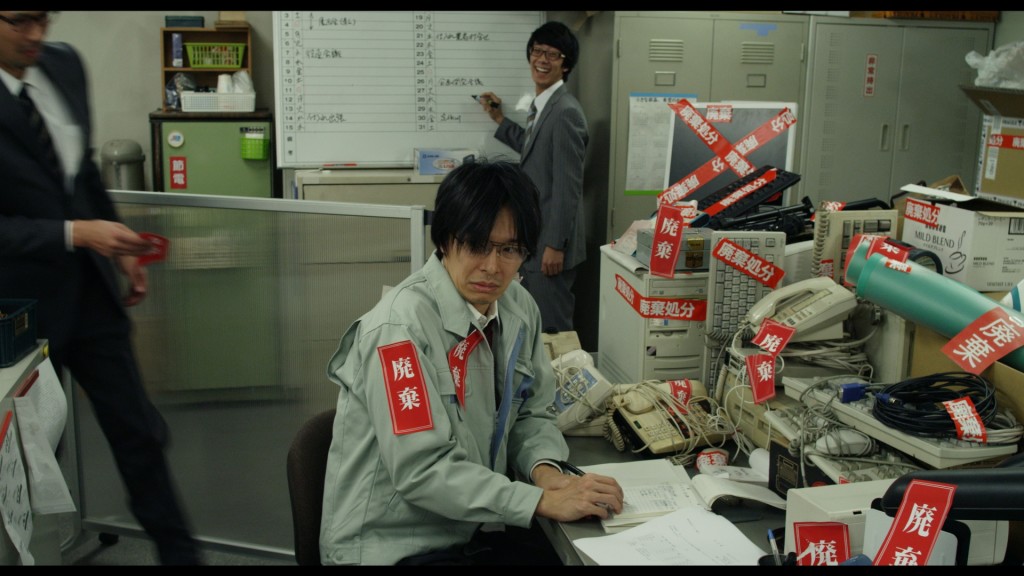 Calling all San Diegans! On Thursday September 17th at 6:00 pm, the Japan Society will be hosting an evening of entertainment for people interested in learning more about Japanese culture. We will be showing a video from a series called "Cool Japan", a television show dedicated to delving into specific aspects of Japanese culture. During our first meeting, you're invited to come to our office, try some Japanese snacks, and watch a video about Washoku, Japanese cuisine. At the end of the video, we'll have a discussion about the varieties and methods of Japanese food, and taste miso soup with and without "dashi", the flavor known to trigger the umami (savory) taste buds. This event will be open to all ages, and we hope that it can be an ongoing project with different themes and meetings every few months. Please let us know if you are interested in attending by either commenting on this post or by messaging us. For Japan Society members, this event will be free, and for non-members, it will be $10.
Seats are limited.  Register now!
Honoring those who have made outstanding efforts to promote goodwill and advance business, civic, educational, and cultural interchange and understanding between the people of Japan, San Diego, and Tijuana.
Date:  Thursday, October 22, 2015
5:30 PM – Registration & Reception, Silent Auction
7:00 PM – Dinner & Awards
Location: Sheraton Mission Valley San Diego
1433 Camino Del Rio South, San Diego, CA 92108

Business Leadership Award
Japan Airlines
Tetsuya Fujii, Regional Manager

Phillips Community Award
Ron Roberts
San Diego County Supervisor, Fourth District
Sponsorships Available
EARLY BIRD SPECIAL Table of 10
$1,250
Reserve by September 25, 2015
Table of 10
Member   $1,500
Non-Member   $1,750
Individual Seats
Member   $150
Non-Member   $175
RSVP by October 9, 2015
(858) 467-1727 or keiko@japan-society.org
Register online