Thank you everyone for attending our 14th Annual Beer & Sake Festival at Harrah's Resort SoCal!
We at the Japan Society of San Diego & Tijuana hope that you had a great time tasting all the amazing beer and sake and eating all the delicious food provided by our fantastic vendors, as well as our wonderful entertainers.  Over 50 different vendors and entertainers participated in this year's event and we hope that you enjoyed the various demonstrations and performances by:
San Diego Taiko Drummers
Chef Jeff Roberto from Sushi-on-a-Roll and his Tuna-Cutting Demonstration
All of the players and judges who participated in the Cosplay Competition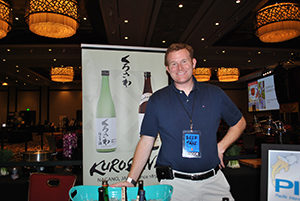 Including all the vendors, volunteers, and guests, we had an all-time best attendance of 1400 people – WOW! We hope you all had an amazing time at this year's event and look forward to seeing you at next year's 15th Annual Beer & Sake Festival.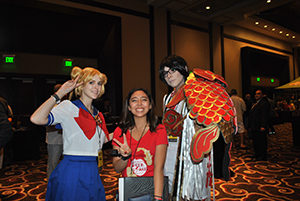 Japan U.S. Military Program (JUMP) at Petco Park
The JSSDT offers special discounted tickets to the Padres vs. Marlins game for JUMP event, celebrating military relationship between Japan and US.
Tuesday, June 14
7:10pm start

San Diego Padres vs. Miami Marlins
Ticket price : $10 ($21.50 face value!)
Space is limited, get your tickets now.
Buy your tickets here.*
Section 133 (Right Field Lower Reserved)
Chance to see Ichiro!
Tickets will be available for pick-up after 5:45pm on Park Blvd outside one of the Petco Park entrance gates.  More information to follow.

*All ticket sales support the Japan Society's Ofunato & Yokohama Youth Baseball Exchanges
About JUMP
The Japan U.S. Military Program (JUMP) connects past and present service members, families, and government civilians who have served in Japan.
Through social networks and events, JUMP builds relationships and provides opportunities for service members to engage with each other. JUMP provides a powerful foundation for sustaining the solid alliance and relationship that exists between the U.S. and Japan.
The Pacific Arts Movement (Pac-Arts) will present its 6th Annual Spring Showcase from April 28 to May 5 at the UltraStar Mission Valley, including 14 Asian and Asian-American films from 9 countries.   The JSSDT will co-present the film "Three Stories of Love",  the most acclaimed Japanese film of 2015 interweaving the personal aspirations of three characters as they undergo at different stages and in different orders introspective journeys of romantic hope, disappointment, and loss. Watch the trailer here.  Buy advance tickets at pac-arts.org.
THREE STORIES OF LOVE
Monday, May 2, 2016 – 8:00 pm
UltraStar Mission Valley
7510 Hazard Center Drive, San Diego, CA 92108