Harrah's Resort is offering an Early Bird discount of 30% and 20% off hotel rates during the Beer and Sake Festival held June 03, 2016.
Reservations made now through

April 30, 2016

will receive 30% off.
Reservations made

May 1, 2016 to June 03, 2016

will receive 20% off.
Please reserve online at harrahsresortsoutherncalifornia.com and use promotion code "SAKE16" or directly at the following link. http://bit.ly/21dXItS
This is an online promotion only.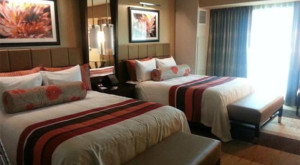 This month we will be hosting our 3rd "Cool" Japan Club event and the topic this time around will be karaoke! Some things we will talk about are "Are Japanese people really that shy?" as well as the popularity of karaoke in Japan and other countries across the world.
We will also be renting a room at Karaoke 101 Lounge so that we all can have a great time singing together!  We will be meeting at  Karaoke 101 instead of the JSSDT office. The information for the event is as follows:
JSSDT 3rd "Cool" Japan Club
Place: Karaoke 101, 7578 Clairemont Mesa Blvd, San Diego, CA 92111
Time: March 29, 2016, 5:30-7:30pm
Fee: $15 for the JSSDT members, $25 for non- members (includes entrance charge as well as food/drinks)

We ask that you RSVP no later than March 22. For more information about the "Cool" Japan Club, please visit japan-society.org
The Kyoto Prize is an international award created in 1984 by Japan's non-profit Inamori Foundation to honor those who have contributed significantly to humankind's scientific, cultural and spiritual development. Consisting of academic honors, a commemorative gold medal and a cash gift of 50 million yen (approximately $420,000), it is Japan's highest private award for global achievement.
The Kyoto Prize Symposium is a three-day celebration of the lives and works of those receiving the prestigious Kyoto Prize. The Symposium provides an opportunity for an international audience to learn about the achievements of the latest Kyoto Prize laureates and to discuss the relationship between their accomplishments and the common quest for peace and harmony among peoples, cultures and nations.
Dr. Toyoki Kunitake – Advanced Technology
March 16, 2016 10:00 a.m. – San Diego State University
Dr. Michel Mayor – Basic Sciences
March 16, 2016 3:30 p.m. – University of California, San Diego
Mr. John Neumeier – Arts & Philosophy
March 17, 2016 10:30 a.m. – University of San Diego
"Shakespeare Danced"
John Neumeier, internationally renowned chief choreographer and artistic director of Germany's Hamburg Ballet, will direct four of the Hamburg Ballet's highly acclaimed principal dancers: Carsten Jung (Germany), Hèléne Bouchet (France), Edvin Revazo (Russia), and Anna Laudere (Latvia) in an afternoon performance of vignettes from Shakespeare's Hamlet, Othello and A Midsummer Night's Dream.
Mr. Neumeier will share thoughts about each dance, and close the afternoon with questions from the audience.
March 17, 2016 2:15 p.m. – University of San Diego, Camino Hall, Shiley Theatre