Early Bird ticket for the JSSDT / Harrah's Total Rewards Members are only $20 ($21.99 with a handling fee) until March 31, 2016.
Guests will enjoy the dynamic sounds of San Diego Taiko, a Tuna Cutting Demonstration and a Cosplay Competition. Proceeds from the Beer & Sake Festival support educational and community outreach programs.
Cosplay Competition participants wanted – Prizes will be awarded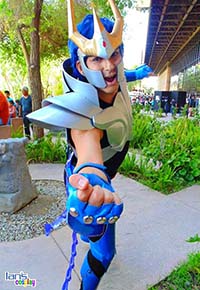 If you would like to participate in the Cosplay Competition, please contact us at 858.467.1727 or info@japan-society.org.
Download Cosplay Competition Rules and Application. 
***This event is for guests 21 and over***
J-CAP stands for Japanese Culture and Academic Proficiency.
The goal of J-CAP is to reward and encourage the study of the Japanese language by offering a full day of challenging and enjoyable competitions. Teams of students compete in two activities that test their knowledge of facts and communication skills.  J-CAP also celebrates the study of Japanese through experiential learning, interactions with students from other schools, and Japanese cultural presentations when students are not competing.
Date: Saturday, February 27
Time: 8:00am ~ 1:00pm
Place: San Diego State University

Second "Cool" Japan Club Meeting
Date: Wednesday, January 20
Time: 5:30pm ~ 7:00pm
Place: Japan Society of San Diego & Tijuana, 4883 Ronson Court, Suite A
Fee: JSSDT Member – Free  Non-Member – $10
Calling all San Diegans! The Japan Society will be hosting an evening of entertainment for people interested in learning more about Japanese culture. We will be showing a video from a series called "Cool Japan", a television show dedicated to delving into specific aspects of Japanese culture. During our meeting, you're invited to come to our office, try some Japanese snacks, and watch a video about unique Japanese culture. Following will be the topics.
Why do Japanese people wear masks?

Why do parents sleep beside their young children?

Why do Japanese people like to line up?

Why not pour a full cup of coffee?
This event will be open to all ages, and we hope that it can be an ongoing project with different themes and meetings every few months.